Come connect, laugh your face off and raise a glass with us. BYOB so you save $$$. Enjoy 4 riotous comedians, storytellers and brilliant musicians.
THE PLAYERS:
Gastor Almonte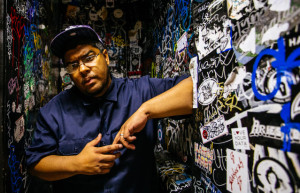 Gastor, a storyteller and stand-up comedian based in Brooklyn, has appeared on two seasons of Comedy Central's show This Is Not Happening. He's the founder and host of Stoops2Stages, a weekly interview series featuring talented artists from the worlds of music and comedy.
He's a regular performer at UCB, QED and the NY Times' featured Liar Show. He peforms up and down the East Coast and has been invited to perform at the 2017 Cinderblock Festival and the 2017 Storyfest Festival at The PIT. Watch: Brooklyn Batman
Mindy Raf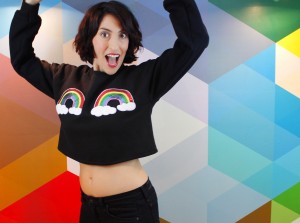 Time Out called her: "The stand-up queen of self deprecation" and  "LBGT Best Bet." Her solo comedy show NOT THE ONE: A Love Story, debuted Off Broadway at 59e59 Theatre and at the Edinburgh Fringe Festival.
Mindy has contributed to MTV's Girl Code, College Humor, TNT, VH1, The Daily Comedy Network. She's also the author of a novel: The Symptoms of My Insanity.
_________________________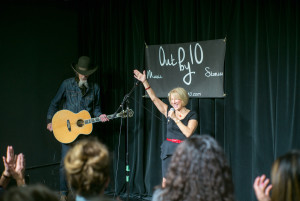 THE BACKSTORY
Out by 10 Founder and producer, journalist and storyteller, Susan Seliger, hand picks the best musicians, storytellers and multimedia performers to create a night of inspiration,  the second Thursday of the month in an intimate NYC salon-like space.  Out by 10 — it's a great place to get your culture fix fast!
TRUTH-TELLERS UNITE!
Your tax-deductible donation will help us support our talented artists share TRUE TALES, nothing FAKE here. We pay our performers, unlike many venues, so we can help them earn a living doing what they love.   HOPE YOU'LL HELP US support the arts & artists. DONATE HERE.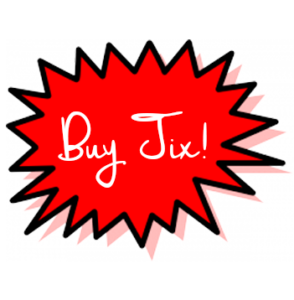 __________________________
VENUE: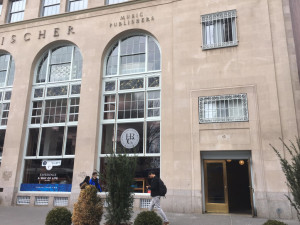 You'll love our venue: Noho Sound. It combines the excellent acoustics with the intimacy you know and love about Out by 10. 
Noho Sound Showroom at 62 Cooper Square (between Astor Place and E. 4th) in the beautiful Carl Fischer (music publisher) Building across from the landmark Cooper Union. Noho Sound's owners support great music and live arts performances, and. oh yes, carry the world's finest premium & hi-end home stereo hifi equipment. (Subways W, R, Q, 1, 5, 6 and a parking garage right next door.)
__________________________
Go to Facebook and Like our Out by 10 page so you can get news: facebook.com/outby10
DONATE HERE — it's tax deductible and worth every penny. :<}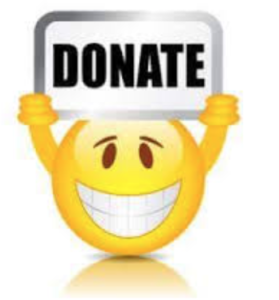 __________________________
™ ©  Out by 10, 2019, 2018, 2017, 2016, 2015, 2014 Copyright  All rights reserved